All of our fireplace surrounds are produced with integrated modular technology that allows for easy, quick and safe assembly.
We believe smooth, paintable surfaces, without the need for additional treatments, make our installations quicker and easier for the installer.
By combining our 20,000 m2 production plant in Poland, with our experience in developing, producing and delivering top-quality fireplace surrounds, we have become the industry leader in Europe.
Experience has also taught us that the ability to provide flexible solutions for our business partners is key, which is why our designs and layouts can easily be adapted to ever changing market trends.
A key factor in our success is the development of our fireplace-specific concrete formula, which is lightweight, strong and boasts high thermal stress resistance.
This exclusive technology is bolstered by production systems that permit us to go from design to production and on-time delivery reliably and consistently.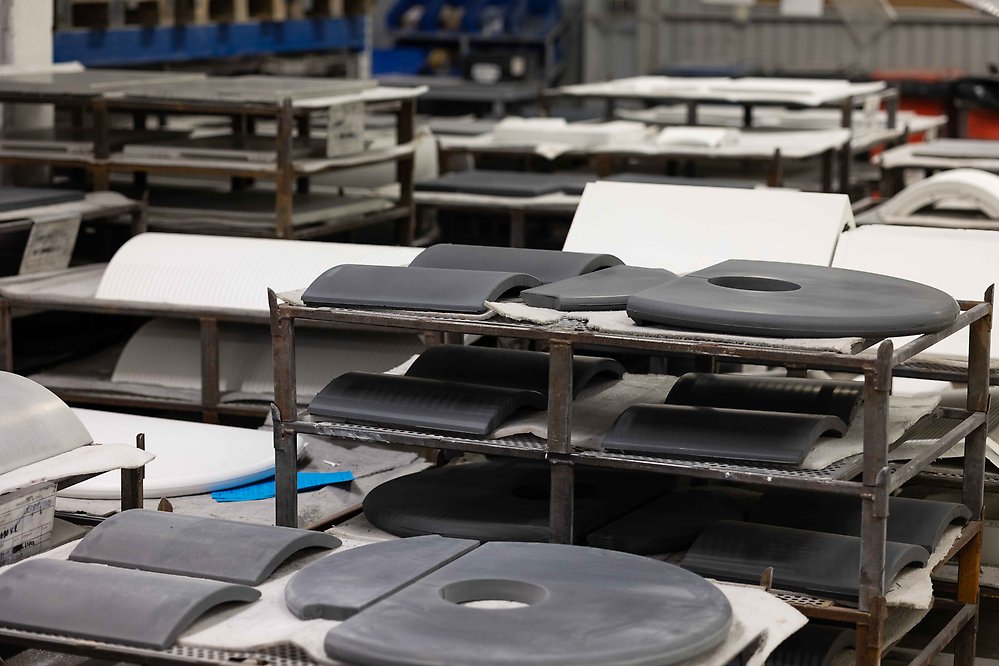 We offer three types of concrete
Shapestone Light
Shapestone Light is a lightweight and cost-effective concrete that has been designed to withstand the thermal stress a fireplace is exposed to over many years. Shapestone Light will perfectly replicate all the design details of the mould and, in many cases, allow you to install the fireplace directly on a wood floor. In this way, you avoid having to cast the concrete foundation which would otherwise be necessary. The size and accurate fit also means the entire fireplace can be assembled in one day without dust and mess.
Shapestone
Shapestone is a concrete designed specially to cast slabs. It has a very high surface quality, which does not require painting.
Colorado
Colorado is a high quality, design concrete which can be polished, grinded or sandblasted, and comes in several different colours. Colorado can be used to design entire fireplaces or decorative elements for stoves or fireplaces. It is not meant to be painted as the surface and colorses stands out by them selves.